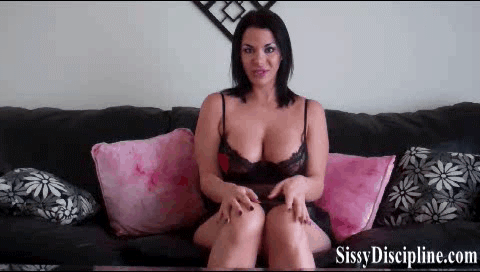 Kenna Valentina is a drop dead gorgeous fetish babe who is just impossible to say no to. This busty brunette stunner is the kind of babe who loves putting sissies like you in their place and making them her slaves.

I have something a little different planned for us tonight. I have some clothes that I want you to try on that I think will fit. Put these on and then we can do your hair and makeup. Wow, you actually look pretty sexy dressed as a woman! Now that you are all dressed up, let's go hit the clubs.

You know, I think you might just be hot enough to pick up a guy or two at the club tonight. I would love seeing you bring back a couple of hot and horny guys to my apartment for a little fun. Maybe we can even make a little sex tape to capture your first night out as a woman.
– Kenna Valentina