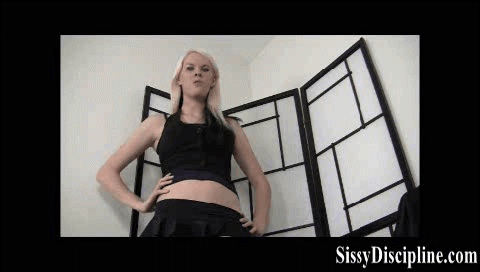 Ember Sky is a tight blonde fetish babe who gets off on making men her personal slaves. If you find yourself in the clutches of this dominant fetish babe, you had better just keep your head down and do what she says or you'll come to regret it.

You know where you belong? You belong down on your knees like the little sissy bitch that you are. The only thing that you are good for is dressing up like a woman and letting horny guys fuck you in the ass. You're such a sissy bitch that you probably love being down on your knees dressed as a girl and servicing horny men.

I'm going to take some pictures of you all dolled up in your little princess outfit sucking cock like a little whore so I can show all my friend what a little bitch you really are. If you don't do exactly as I say, maybe I'll just send some of those pictures to all your family and friends so that they can see what you really are.
– Ember Skye