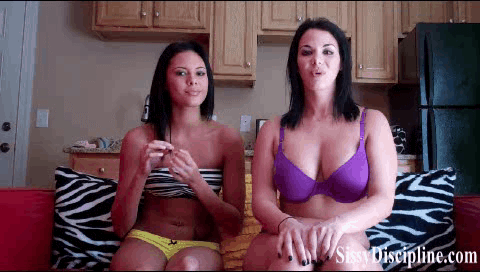 Danica Logan and Kenna Valentina are two of the most gorgeous fetish babes in the business. If either of these two stunners commands you to do something, you won't have any choice to obey.

We told you that if you kept acting up, we were going to have to punish you, but you wouldn't listen. Guess what you're punishment is going to be? We're going to make you dress up like a girl and then take you out in public so everyone can see what a little sissy bitch you really are.

Who knows, you might even look hot dressed up as a girl. I'll bet that we can find someone out there that would love to come back to our place and fuck a sissy bitch like you. Go ahead and put on the outfit and wig we picked out for you, it's time we go out and get your laid.
– Danica Logan & Kenna Valentina