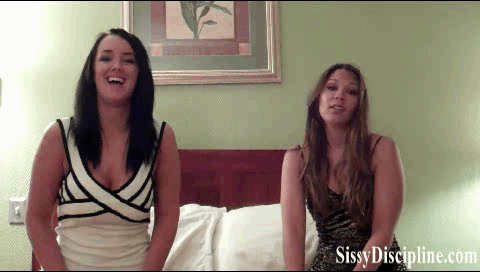 Princess Anna & Mandy Taylor are two kinky fetish babes who love making sissies out of men like you. Don't you dare disobey either one of these two hotties or you are only going to make it worse on yourself.

We just caught you red handed going through our clothes little bro, and now you have to be punished. You are a real pervert going through your own roommates' clothes. I'll bet he was trying to find a pair of our panties. As your punishment, we are going to dress you like a girl in our clothes.

Hahahah, look at him! Little brother looks like a cute little sissie slut, doesn't he? We have to take some pictures of him. If we ever catch you in our room again trying to steal a pair of our panties, we are going to show these pictures to all of your friends so that they can see what a cute little girl you are.
– Princess Anna & Mandy Taylor