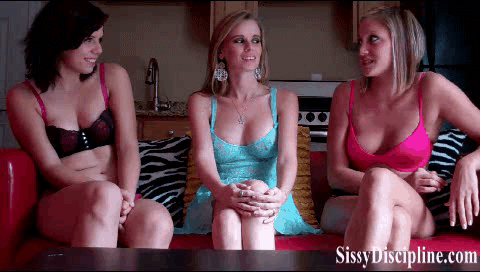 Taylor Raz, Vanessa Vixon, and Iva Sinister are three sexy fetish babes who get off on degrading and humiliating sissies like you. You're nothing more than a plaything to these wild hotties, and they like to play hard.

We've been talking and we think that there is something off about the way that you look. You just don't look right dressed in men's clothes and we thought that we should see what you look like dressed like a little girl. Oh my God, you look perfect! This is how you are going to dress from now on.

Dressing like a little girl definitely suits you much better than men's clothes because that's what you are. You're just a spoiled little princess who needs some serious discipline and we're just the girls to give it to you. If we catch you wearing men's clothes again, we are going to make you very, very sorry.
– Taylor Raz, Vanessa Vixon, & Iva Sinister