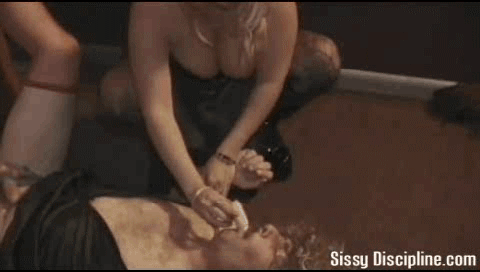 Krysis and Cristian are pretty powerful fetish obsessed women that want you make you into their personal little bitch. When was the last time a dominatrix and mistress combo made you feel this feminine?

Sissification is our bread and butter. Tonight boy, you're our breakfast, lunch and dinner. Start off by getting on your knees. Put on this cute little bra that we got especially for you – how does it feel to be treated like a girl? It must put a big stupid smile on your face just thinking about how idiotic you look.

I'm going to spank that bitch ass to make you even more of a sissy. The noises you make are so womanly. How pathetic and weak can a guy get? It might be painful now, but you just wait until we bring on the crop. That's right; your body is going to be so sore when we get through it with our sissification.